Redact a case before you give access to other users to protect the confidentiality of the whistleblower
When you redacting a case you are generating a new version of the case that will run in parallel with the original case. This allows you to share access to the redacted version of the case without given access to the original version.
Step 1) Access the case you want to redact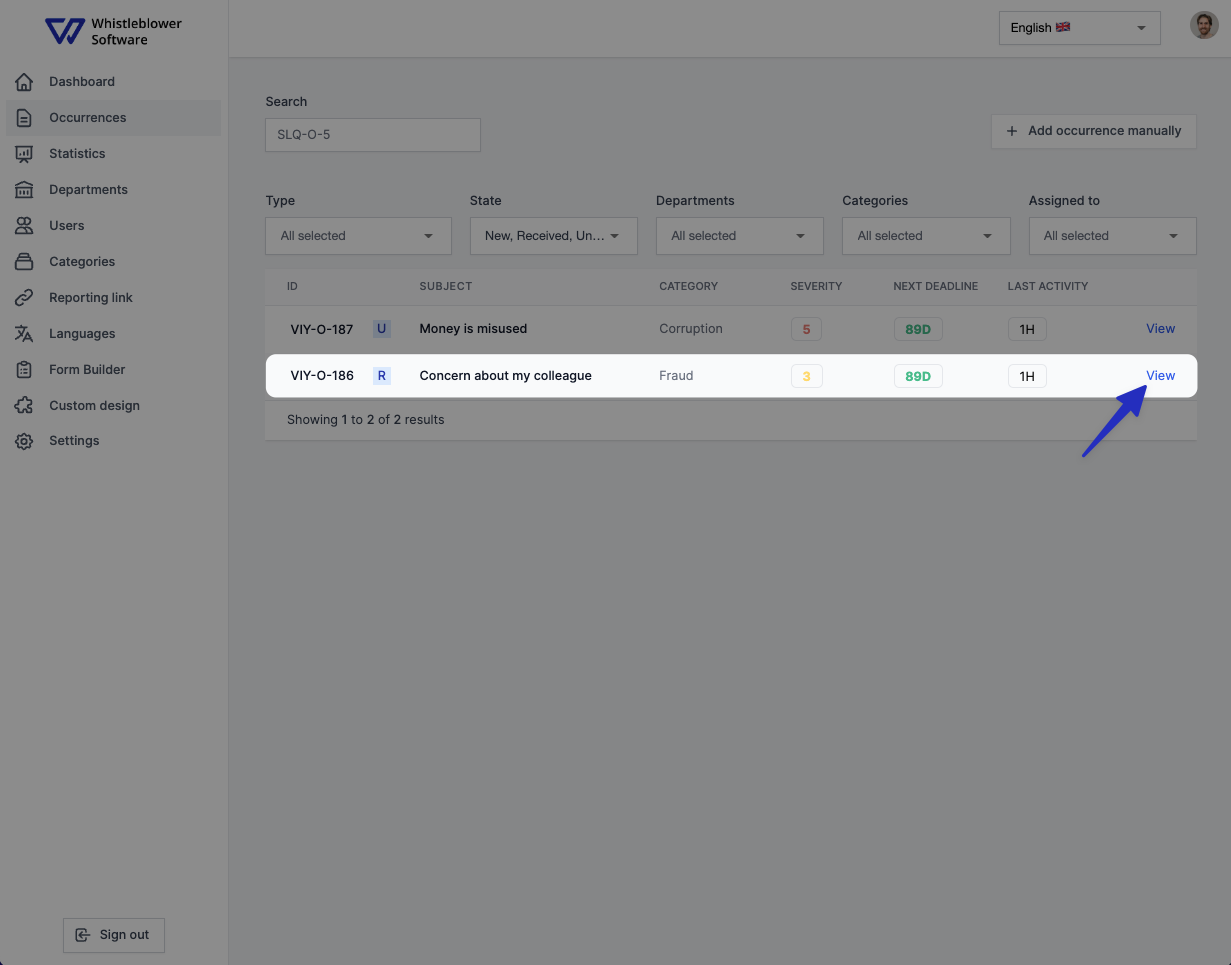 Step 2) Click "Redact Occurrence"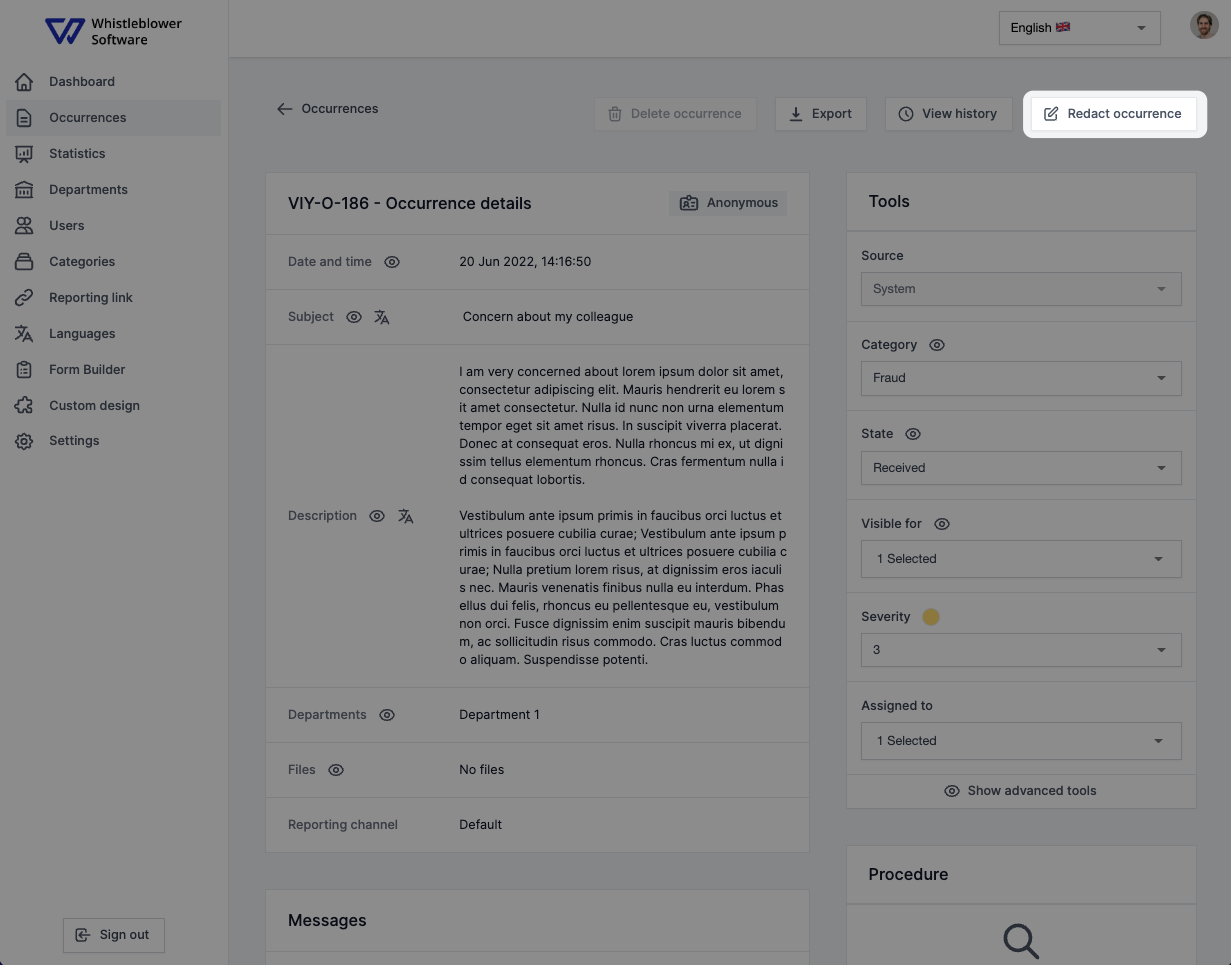 Step 3) Redact the case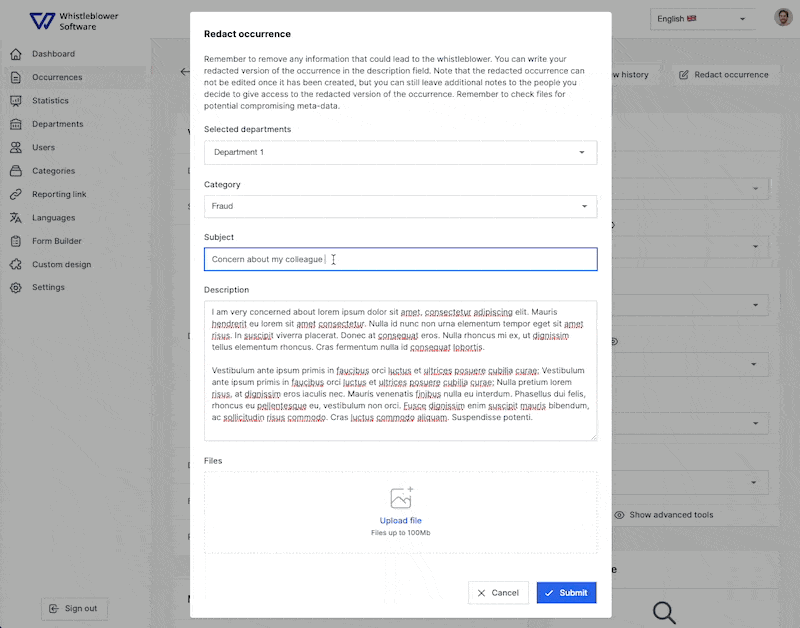 Typically you would want to remove all information that could directly or indirectly lead to the identity of the whistleblower.
Step 4) Give access to new users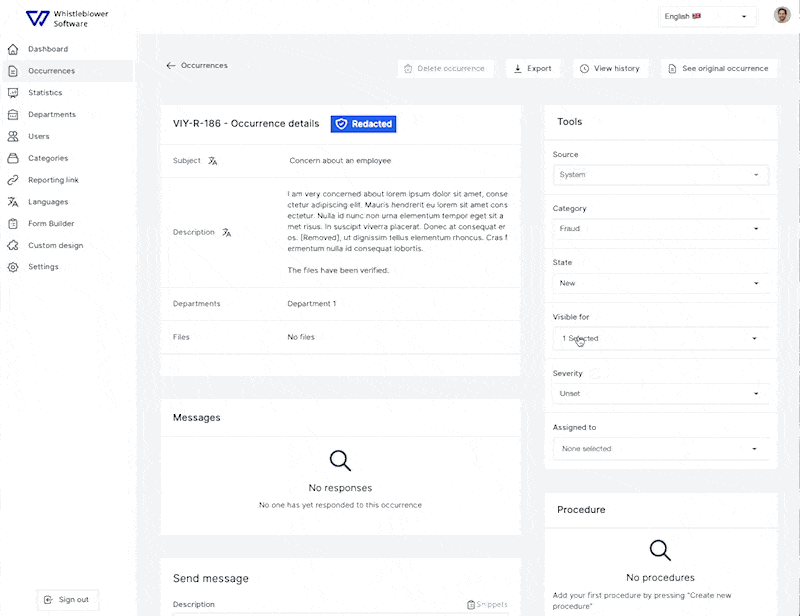 The new users can now access the redacted version of the case. Note that is not possible to send messages to the whistleblower from the redacted version of a case but it is possible to leave internal notes.
We hope the article was helpful!

Do you need further assistance or personal help? Fear not - book a meeting with Kristian for extra help or to get answers on any unanswered questions.

You can book a meeting with him right here:Book a meeting with Kristian

Otherwise you are of course always welcome to reach out either by email or phone at support@whistleblowersoftware.com or at +45 71 99 63 83.