In this article we will go through how to add your logo to the reporting page and making it fit with preferred size.
- How to upload your logo
Step 1. Login to the system and access the "Custom Design" tab
Login on the platform with your credentials at: https://whistleblowersoftware.com/secure/auth/login?locale=en
Choose the "Custom design" at the left hand side.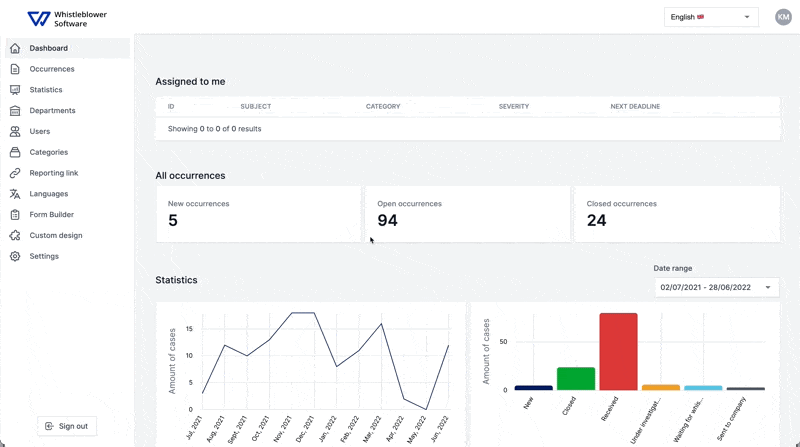 Step 2. Press the "Change" button and choose your logo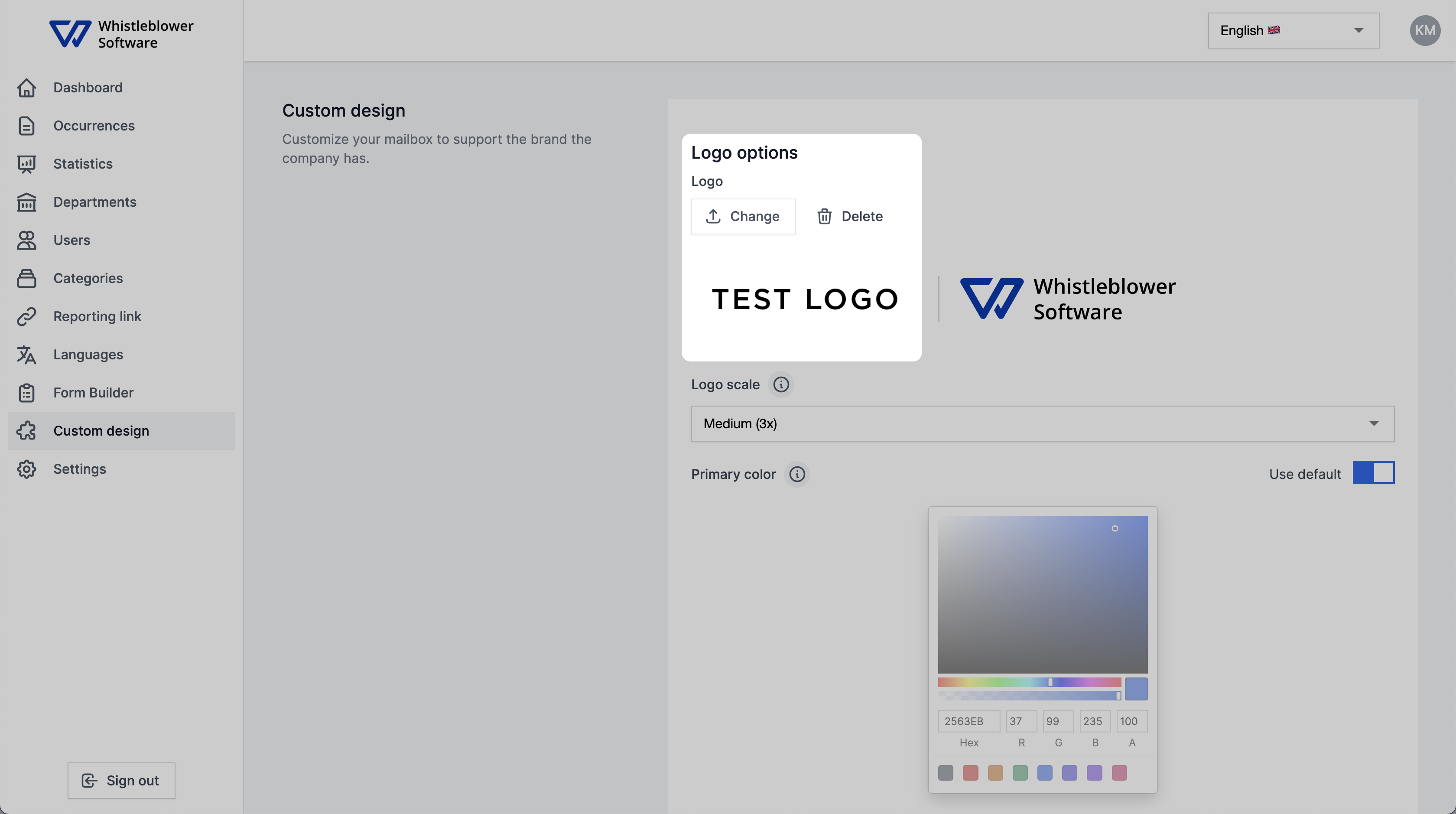 Step 3. Scale your logo to the right size
This function helps you find the right size for your logo. Press the logo scale option an choose the right scale.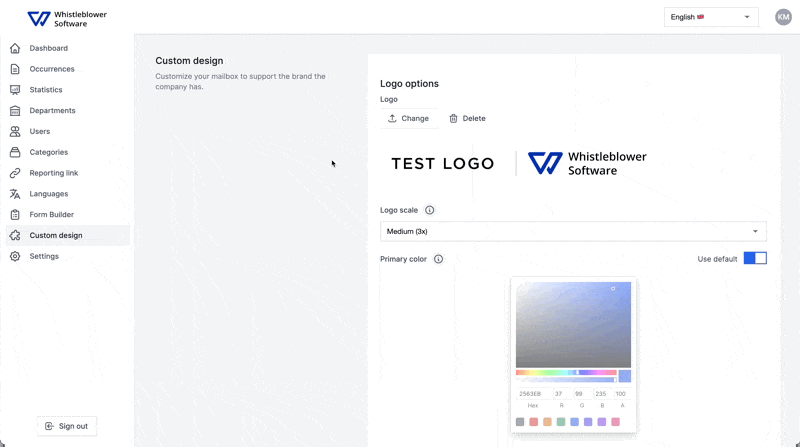 We hope the article was helpful!

Do you need further assistance or personal help? Fear not - book a meeting with Kristian for extra help or to get answers on any unanswered questions.

You can book a meeting with him right here:Book a meeting with Kristian

Otherwise you are of course always welcome to reach out either by email or phone at support@whistleblowersoftware.com or at +45 71 99 63 83.