In this article we will go through how to translate a message/report, when you receive it in a foreign language as a casehandler.
Step 1. Make sure that the feature is activated
This feature can be both activated and deactivated so as a start we want to make sure that it is activated.
Start out by login in to the system with your credentials: https://whistleblowersoftware.com/secure/auth/login?locale=en
When logged in click the "Settings" menu at the left hand side and go to the "Case Management" tab at the top of the page. Pres the toggle to activate the machine translations and pres save.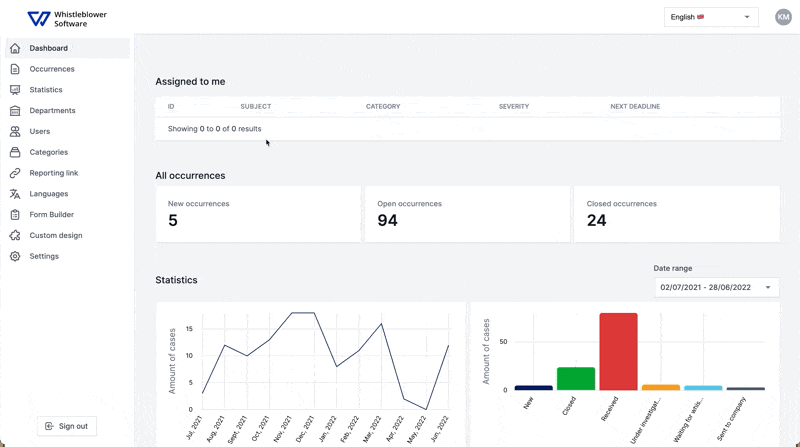 Step 2. How to use the translator
If you receive a case in the system that you want translate to another language the machine translation is a great tool.
Start out by accessing the case you want to translate.
You are able to translate all of the text that is provided by the whistleblower. Look for the language symbols to see what you are able to translate.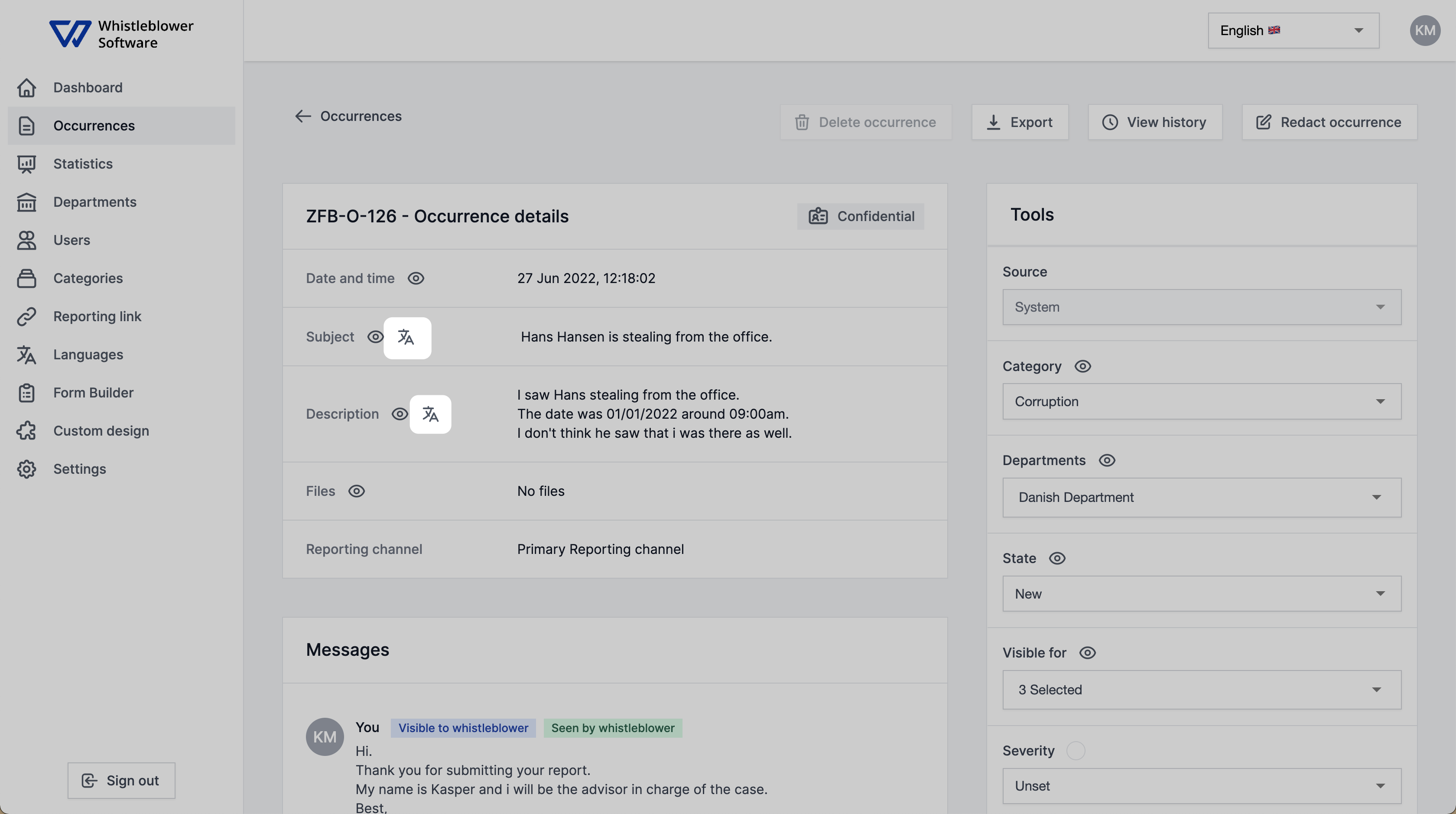 To use the machine translation press the language symbol and choose what language you want it to be translated to.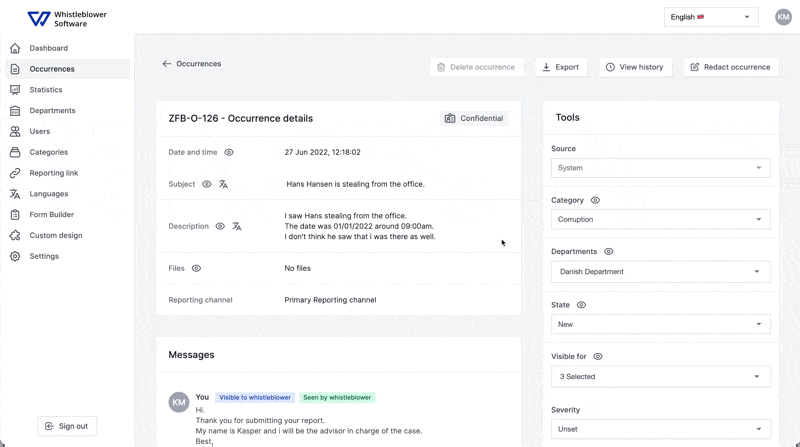 We hope the article was helpful!

Do you need further assistance or personal help? Fear not - book a meeting with Kristian for extra help or to get answers on any unanswered questions.

You can book a meeting with him right here: Book a meeting with Kristian

Otherwise you are of course always welcome to reach out either by email or phone at support@whistleblowersoftware.com or at +45 71 99 63 83.